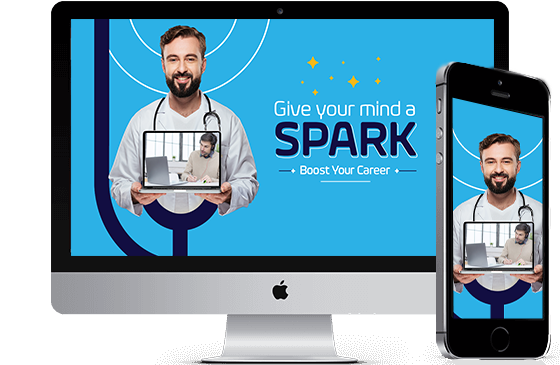 Welcome
World-Class Healthcare Education
Maximize your benefit with MedSpark:
Learn and develop your knowledge in any healthcare scope whether for your profession or personal interest.
Share your inputs during and after courses and get your feedback from the best educators all over the world.
Get accredited certificate from top ranked universities and boost your career.
Widen, strengthen your network and be one of the MedSpark professional community.
More Details

The Infection control course was very informative; it added lots of knowledge that can help in my career. Dr. Amira's teaching approach was interesting; she made even the more complex topics interesting and easier to follow through real-world case studies. I am very grateful for this amazing experience with MedSpark.

I highly recommend MedSpark. I attended the lecture about infection control by Dr. Ahmed Shokr, a researcher at Harvard medical school, USA. The lecture helped me in my career as a hospital pharmacist. I think that what makes Medspark stand out is the highly accredited lecturers from prestigious institutions all over the world.

استعانة د. أحمد بصور واقعية وكلامه عن خبرته الشخصية في مكان محترف زي هارفارد سد الفجوة بين النظري والممارسة الواقعية فشكرا وبالتوفيق دائما

محتوي محاضرة مكافحة العدوي رائع جدا ، الخبرة العملية للمحاضر أثرت المادة العلمية ، شكرا جزيلا علي هذه المحاضرة القمية وفي انتظار المزيد من الكورسات المفيدة.